Jan
29
Wed
Digital Transformation in Sports Summit 2020

@ San Francisco, California
Upcoming Event in Digital Transformation
Digital Transformation in Sports Summit
The inaugural event in 2018 featured 700+ executives and 350 sporting organisations, establishing itself as the world's most disruptive sports technology conference. For 2020 it has been rebranded and refocused as the Digital Transformation in Sports Summit, providing the platform for world-leading insight on how global and domestic sports, media and technology brands can optimise digital technology for improving fan engagement and experience while expanding revenue streams through digital innovation.
The program showcases the latest in data analytics, fan engagement, next generation sponsorship, and immersive digital products for the 'Big Four' North American Pro Sports; international competitions and in Esports leagues – featuring alongside a diverse set of views from international leagues and brands of all sizes to complete the most innovative and constructive program yet.
More details will be available on their website.
---
Find new and coming technologies at our site: http://comingtechs.com. Please subscribe our news form and add RSS to your favorite news reader.
Mar
2
Mon
Digital Health- TrioConference 2020

@ Moscone South Convention Center
Digital Health- TrioConference 2020
Digital Health promises to transform the practice of medicine by allowing continuous real-time patient monitoring, offering innovative digital therapeutics and combination products, and enabling patient-centric clinical research and healthcare. The Digital Health conference brings together the key thought leaders in enabling technologies, pharma, healthcare, investors, and entrepreneurs to foster collaboration and innovation in digitalization of medicine.
The three keynote sessions convene industry leaders to discuss how "big tech," "big pharma," and "big insurers" are implementing digital health. The Digital Health Tech program will focus on the advances in enabling technologies, including sensors and wearables, artificial intelligence and machine learning, Internet of Medical Things, devices and apps for improving Rx adherence and safety monitoring.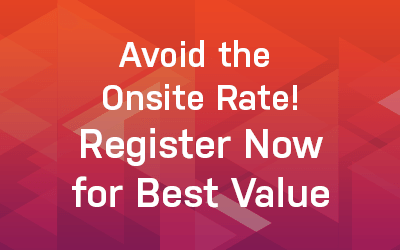 The parallel Digital Medicine program will highlight the latest innovations in digital therapeutics and digital companions, digital biomarkers and endpoints, Real-World Evidence, clinical trials and clinical research, patient centricity and integrating patient data, as well as the impact on big pharma and drug development. The meeting will also address the business strategies and value generation, commercialization and market access, and regulatory and reimbursement strategies; as well as offer introductory courses on digital medicine and digital therapeutics.
---
Find new and coming technologies at our site: http://comingtechs.com. Please subscribe our news form and add RSS to your favorite news reader.
Mar
3
Tue
Digital Health Rewired 2020

@ Olympia National, London
Mar 3 @ 9:00 am – Mar 4 @ 5:00 pm
Digital Health Rewired is the most exciting event in UK health IT, connecting current and future health IT leaders and teams with the best in disruptive technology and innovation. Digital Health Rewired, the show that connects current and future health leaders with the best in disruptive digital health, returns to London Olympia, 3-4 March.
Featured Speakers Digital Health Rewired 2020:
Jacqueline de Rojas CBE, President of techUK and Chair of the Board of Digital Leaders.

Dr Natasha Phillips, CNIO at University College London Hospitals NHS Foundation Trust.

Daniel Nathrath, Founder and CEO at Ada Health.

Tara Donnelly, Chief Digital Officer at NHSX.

Mandy (Watson) Griffin, CIO at Calderdale and Huddersfield NHS Foundation Trust.

Sina Habibi, CEO of Cognetivity Ltd.

Matthew Gould, CEO of NHSX.

Doctor Shera Chok, Medical Director for the Tower Hamlets GP Federation & Co-founder of Shuri Network.

Carron Manning, Co-Founder at iPrescribe Exercise.
For the 2020 edition the Rewired Conference and Exhibition will have the following tracks and feature areas:
Main conference tracks:
Digital Transformation

Clinical Software

CCIO and CIO Conference

Shared Care

AI and Analytics

Cloud and Mobile

Interoperability
Fringe events:
Digital Health Data Lab

Digital Health Developer Conference

London Connected Health

Rewired Pitchfest
We are excited about Digital Health Rewired 2020 and look forward to delivering a great event for everyone passionate about improving health and care through good use of technology and data. This event has been certified by The CPD Certification Service.
---
Find new and coming technologies at our site: http://comingtechs.com. Please subscribe our news form and add RSS to your favorite news reader.