When:
2 March 2020 – 4 March 2020
all-day
2020-03-02T00:00:00+08:00
2020-03-05T00:00:00+08:00
Where:
Moscone South Convention Center
San Francisco
CA
Contact:
Cambridge Healthtech Institute
781-972-5400
Digital Health- TrioConference 2020
Digital Health promises to transform the practice of medicine by allowing continuous real-time patient monitoring, offering innovative digital therapeutics and combination products, and enabling patient-centric clinical research and healthcare. The Digital Health conference brings together the key thought leaders in enabling technologies, pharma, healthcare, investors, and entrepreneurs to foster collaboration and innovation in digitalization of medicine.
The three keynote sessions convene industry leaders to discuss how "big tech," "big pharma," and "big insurers" are implementing digital health. The Digital Health Tech program will focus on the advances in enabling technologies, including sensors and wearables, artificial intelligence and machine learning, Internet of Medical Things, devices and apps for improving Rx adherence and safety monitoring.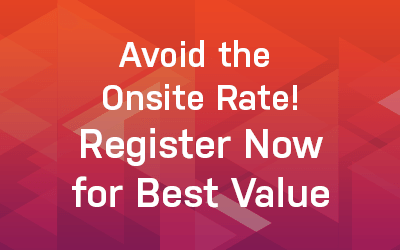 The parallel Digital Medicine program will highlight the latest innovations in digital therapeutics and digital companions, digital biomarkers and endpoints, Real-World Evidence, clinical trials and clinical research, patient centricity and integrating patient data, as well as the impact on big pharma and drug development. The meeting will also address the business strategies and value generation, commercialization and market access, and regulatory and reimbursement strategies; as well as offer introductory courses on digital medicine and digital therapeutics.
---
Find new and coming technologies at our site: http://comingtechs.com. Please subscribe our news form and add RSS to your favorite news reader.